To meet demands from different clients,XPT leverages its manufacturing capabilities, maximizes systematic efficiency, synergizes highly automated integration with top-notch manufacturing. XPT spearheads the way of independent research, development and manufacturing of necessary EV components, offering eco-friendly, efficient and reliable next generation propulsion transportation solutions to OEMs.
XPT Advance Manufacturing Transforms Splendid Visions and Prospects into Reality
Highly flexible and automated production lines hosting imported industrial facilities, incorporate pioneering technologies such as integrated wire embedding and winding, laser beam welding, sophisticated turning rotor with dynamic balance, etc. XPT comprehensively adopts MES system granting 100% traceability of raw materials as well as production process to guarantee consistent product quality through leading technologies and transparent production, providing high-performance core components to clients.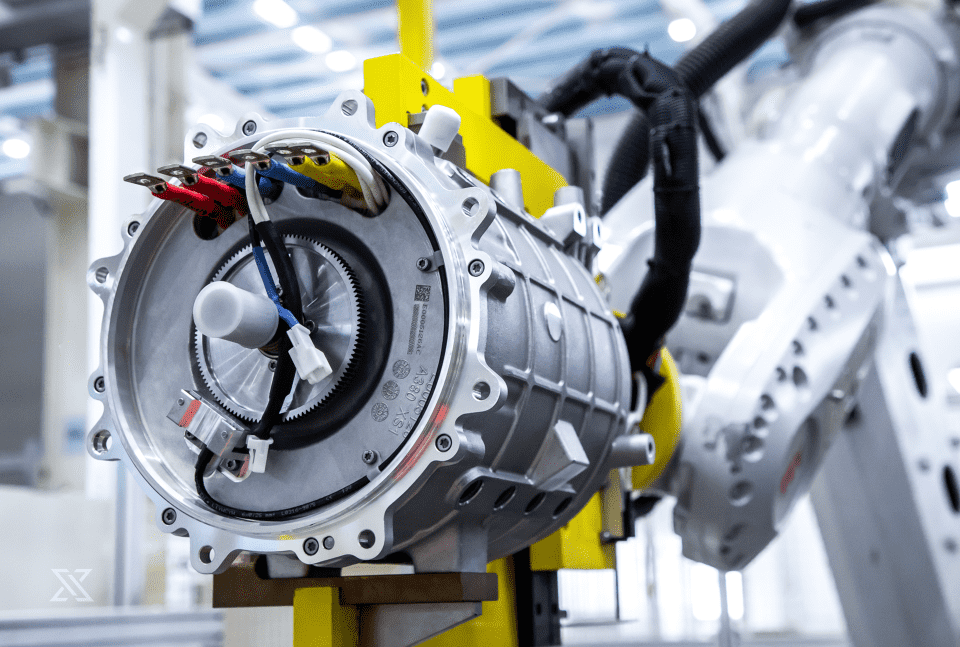 AMTEC-Nanjing
Located in Nanjing Economic and Technological Development Zone, covering 3,790,000 sq. ft., XPT AMTEC-Nanjing is one of the largest bases for new energy vehicle core components on a global scale, incorporating production lines for Electric Drive System (EDS) and Power Electronic Unit (PEU) with 300k units annual capacity, as well as Energy Storage System (ESS) production line.