Industry leader XPT's 100,000th EDS went offline
On July 7, 2020, XPT's 100,000th EDS went offline in its Nanjing Advanced Manufacturing Technology Center. The achievements made by XPT have been fully affirmed by the leaders of Nanjing Economic and Technological Development Zone and the executives and representatives of NIO and XPT. This is far from the ultimate goal. XPT will continue to cultivate excellent technology and advanced manufacturing to give an impetus to NIO and XPT to pursue higher goals.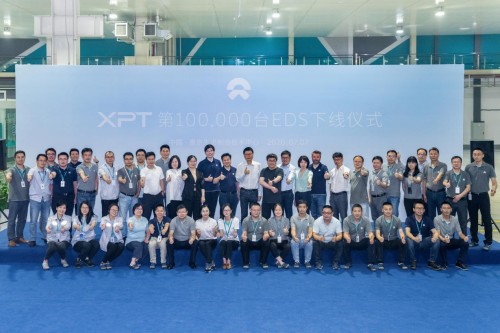 From August 26, 2016, when the first phase of 3,790,000 sq. ft. XPT Nanjing Advanced Manufacturing Technology Center was completed, to April 28, 2017 when 240kW EDS C-sample went offline in Nanjing Advanced Manufacturing Technology Center, to March 21, 2019 when Nanjing Advanced Manufacturing Technology Center realized mass production of 160kW EDS, and to today when the 100,000th EDS went offline, it took XPT less than four years to transform from scratch to the mass production of 100,000 units.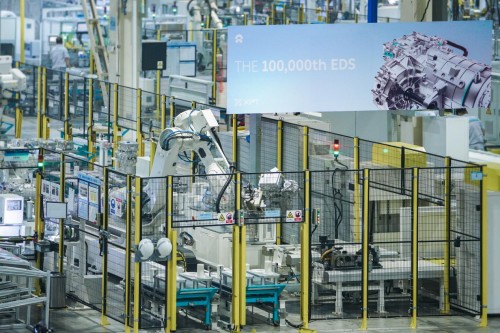 It's not just output that keeps refreshing. According to the installation actual figures released by the Ministry of Industry and Information Technology, XPT ranked among the top 10 Chinese EDS manufacturers in 2019 for its annual installed actual of more than 40,000 units, and ranked first in the market of high-power EDS of 150kW and above. In the EDS installed actuals rankings from January to June of this year, XPT achieved even better result and stayed among the top 5 of the list. The ever-increasing installed capacity owes to the recognition from the industry and users, and reflects the excellent R&D and manufacturing level of XPT.
To build and maintain XPT's R&D strength, XPT AMTEC-Nanjing was built in Nanjing Economic and Technological Development Zone. It is one of the world's largest core parts manufacturing bases for new energy vehicles. It has gathered hundreds of global elite engineers, designers and related professionals, and developed many world leading technologies, such as motor, stator and rotor integrated winding and inlaying process, laser welding, turning and dynamic balancing. XPT integrates production of high flexibility and automation with top technology and manufacturing management system, to ensure accurate and traceable production operations while creating high-performance core parts for customers.
The roll-out of XPT's 100,000th EDS marks XPT's historical breakthrough and move towards a new milestone, carrying the banner of China's intelligent manufacturing in many fields such as new energy high-end and intelligent manufacturing. XPT will adhere to the belief of building a user-oriented intelligent electric powertrain platform and continue to use its outstanding technological innovation strength and advanced manufacturing capacity to provide clients in various fields with more environmentally friendly, more efficient and safer intelligent powertrain solutions.