XPT the 200,000th EDS went offline
On March 20, the 200,000th EDS officially went offline in XPT Nanjing advanced manufacturing & technology center. XPT CEO Mr. Alan Zeng led the management team and operators together to witness this important moment, which was only eight months passed since the 100,000th EDS went offline. It took less than four years for XPT to go from 0 to 100,000, while it took only eight months to go from 100,000 to 200,000. The launch of the 200,000th EDS indicates that XPT's advanced manufacturing capability has reached a new stage, the experience of mass production and quality control has become more mature.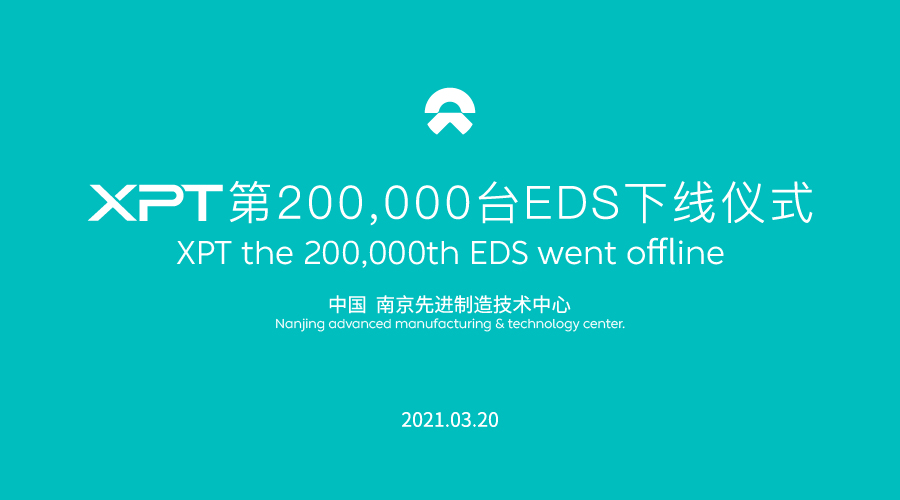 In November last year, XPT was awarded the TUV SUD ISO 26262:2018 Functional Safety Process Certification, which proved that XPT's product development process system and development capability fulfilled the highest level of automotive functional safety "ASIL D", and also reflected XPT's strong forward engineering strength. At present, new EDS platform products with high integration, lightweight and high-power density are actively promoted.
Soon, XPT will achieve the 300,000th EDS and start SOP of a new platform EDS. XPT will continue to give full play to its outstanding technological innovation strength, advanced manufacturing capability, and excellent quality control capability to provide ultimate performance experience to our users.